The Norfolk County Sports Hall of Recognition has announced a trio of inductees representing the "Class of 2021."
They include local hockey star Walt Gardner, visually-impaired athlete Jim Simmons of Simcoe, and the late Joey Bomberry of Simcoe, a veteran equipment manager who has been inducted as the hall's first "sports ambassador."

They will be formally welcomed to the sports hall, which is located at the Simcoe Recreation Centre, during a banquet this summer in Delhi.

Also inducted at the event will be the Class of 2019, which includes George and Mary Ann Pieters of Delhi, Robert Proracki of Round Plains, and Haven Swarts of Port Dover.

The Sports Hall is playing catch-up following two years of pandemic. The 2019 class has not been formally inducted because the 2020 banquet was cancelled. Also because of the pandemic, no inductees were selected in 2020.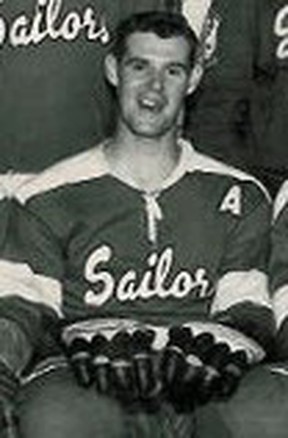 People of a certain age will remember Gardner as a formidable hockey player who starred with the Simcoe Gunners and later the Junior A Montreal Royals. His talent was such that the Chicago Blackhawks took a hard look at Gardner in 1950 during their pre-season training camp. Once his junior days were over, Gardner distinguished himself as a top referee respected across the province."Both teams knew that — if Walt was refereeing — the outcome was due to the players input rather than the decisions of the referee," Tony Steyaert, a former Ontario Hockey Association official and supervisor, said in a sports hall news release. "I just want to say, for all his skill and the effort he put on the ice, he was a good person and has been a life-time friend to me and others."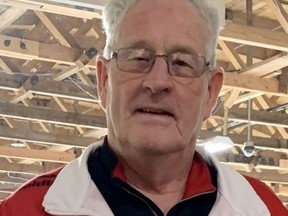 For his part, Jim Simmons of Simcoe is living proof that visual impairment is not a one-way ticket out of the sporting life.
Together with friend and fellow sports hall inductee Mike Vrooman, Simmons won four national championships and two provincial titles in the area of visually-impaired curling.
From 2011 through 2013, Simmons won the Ontario Vision Impaired Golf senior men's title. A member of the Port Dover Sailing Club, Simmons was a member of the winning crew in the 2018 Port Colborne to Port Dover Race.
"Jim always played the game with honesty," slo-pitch teammate, fellow sports hall inductee, and former Norfolk mayor Charlie Luke said. "He supported all his team members at all times both on and off the diamond."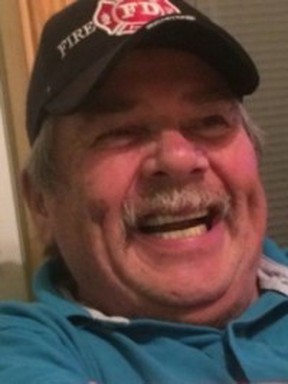 For years, Bomberry was a familiar face behind the bench of Simcoe junior hockey clubs and as a reliable hand as bat boy and equipment manager for elite Simcoe fastball teams.
"Joey was an institution," says sports hall inductee and past chair Don Stewart. "Everyone who knew him loved him. Bomberry spent hundreds of hours assisting local teams, coaches and players."
The Class of 2019 and the Class of 2021 will be formally inducted during a banquet at the Hungarian Hall in Delhi July 16.
The Pieters distinguished themselves in Delhi as the founders of the town's archery club. Both were expert competitors. Proracki was a prominent local athlete and sports official most notable as a fireball pitcher on elite local fastball teams. For her part, Swarts was a champion gymnast who represented Ontario and Canada at international competitions.
This email address is being protected from spambots. You need JavaScript enabled to view it.
https://www.simcoereformer.ca/news/local-news/sports-hall-announces-2021-inductees?fbclid=IwAR3bZMB90UlMI24TyW8dXt3K6tLL5rE0YrlcKxKcC7R608J5rrI-D8eF-5g